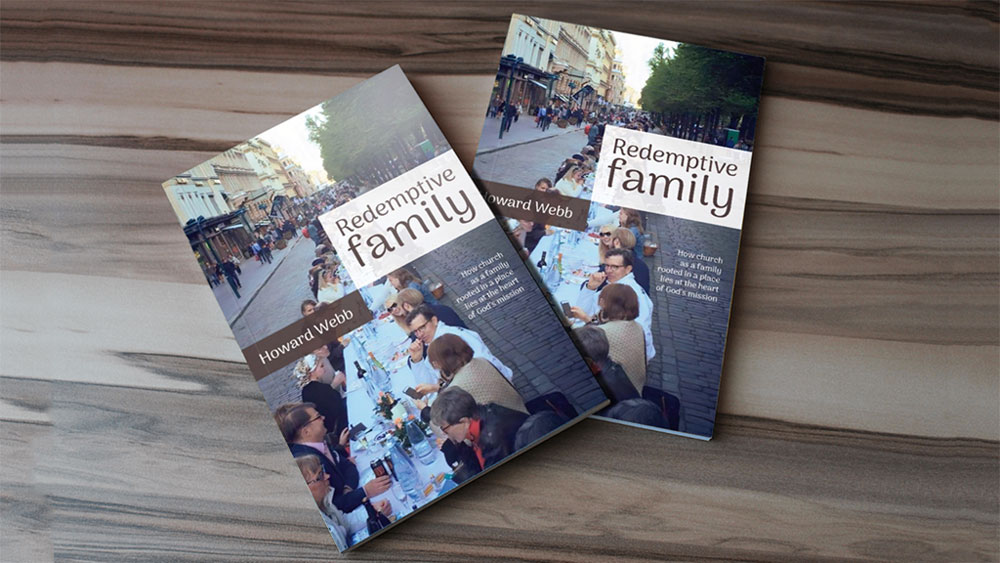 Listened to an audio version of the book and want to download visual content?
Click here.


'In an age where the western church struggles to find its missional edge, this book is a compelling alternative to the status quo.'
Mark Keown
'Now that I have read this book I am compelled to take personal action!'
Jo Hood
'Thoughtful, transparent, and courageous.'
Doug Pollock, author of 'God Space
God has already gifted your church family with everyone needed to fulfil God's purpose in planting your church where it is. We just need to embrace God's plan and work together as a family!
In his warm and candid style, Howard Webb shows how the scriptural model of church as a mission-centred family embracing its place is the way to both grow our people and grow the Kingdom. Here is a vision of church that has the power to transform us and our world.
Redemptive Family is a book that is sure to kick-start effective discipleship, renew missional zeal, and position churches for greater effectiveness in our generation. It also serves as a blueprint for those wishing to plant a church with relational, missional DNA.
Click to find find the book on
Kindle
Kobo
Audible
iTunes
or to buy a hard copy, press the button below!